Photos and Artifacts
Exeter Borough is collecting town memorabilia, photos/artifacts/clothing ( based upon condition) for our memorabilia drive, selected photos and artifacts will be displayed in the borough building and a future event for the public to view the memorabilia will be held. Contact Borough Manager Amy-Sorokin_Huntington @ exeterboro@comcast.net to donate.
EXETER BOROUGH DAY AT MONTAGE MOUNTAIN WATERPARK
JULY 27TH 2023 11 AM – 6 PM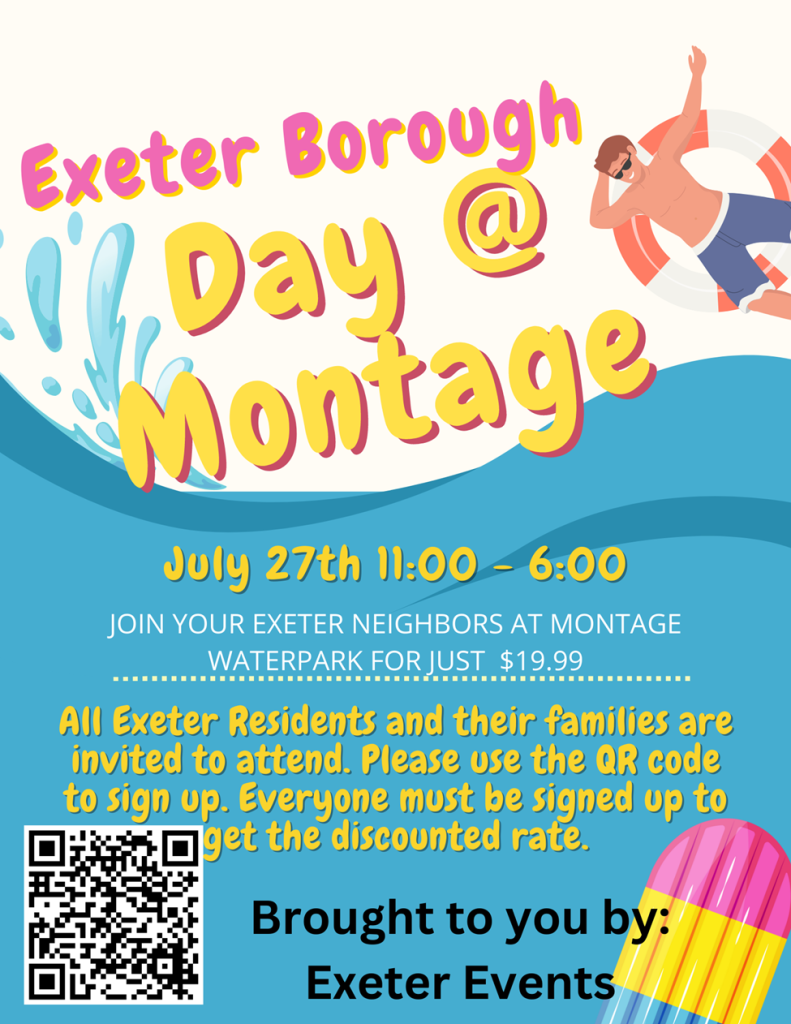 EXETER BOROUGH COMMUNITY SHRED DAY 8/26/23 9 AM TO 12 PM
Bring any documents you no longer need that contain personal information, including social security numbers, credit card information, bank account numbers ,etc.
Please keep in mind:
● Resident must show proof of residency
● Limit of 3 boxes per resident
● Shredding is limited to confidential and sensitive materials only ( NO Magazines, Newspapers , 3 Ring binders, plastics, heavy metals, trash, batteries, cell phones, cds for cardboard )
The Exeter Lions will also be taking used eyeglasses on this day for the Eye Bank.